Spicy rice with prawns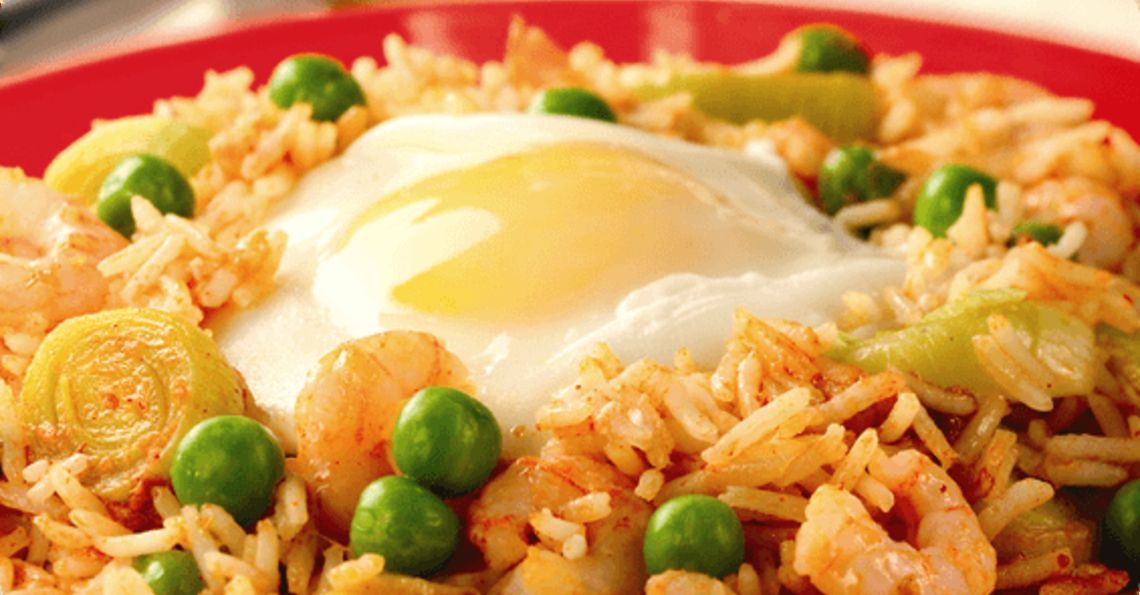 Serves: 1
Prep: 5 mins
Cook: 10 mins
A quick, easy and tasty recipe that's also low in cost.
Ingredients
5ml/1tsp oil
1 small leek, sliced
5ml/1tsp red curry paste
50g/2oz basmati rice
50g/2oz frozen peas
50g/2oz peeled prawns
1 large British Lion egg
Method
Heat the oil in a frying pan, add the leek and fry for 2 mins. Stir in the curry paste and rice and cook for 1 min. Add 300ml/1/2pt water, cover and cook for 5 mins. Uncover and cook for a further 3 mins or until the rice is nearly tender and most of the liquid gone.
Stir in the peas and prawns, then make a well in the centre of the rice. Carefully crack in the egg; cover and cook for 2-3 mins or until the egg is cooked to your liking. Serve immediately.
Click on the stars to rate this recipe: