Wild mushrooms and asparagus pasta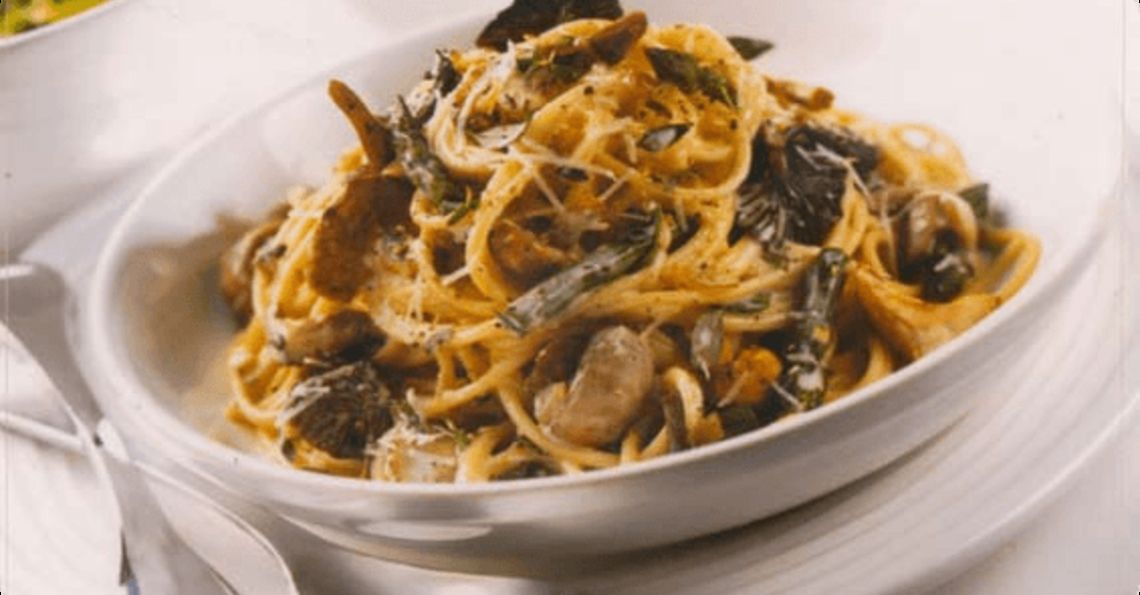 Serves: 2
Prep: 5 mins
Cook: 20 mins
This delicious pasta dish makes a simple vegetarian meal.
Ingredients
25g (1oz) butter
2 shallots, chopped
100g (31/2 oz) asparagus tips, quartered
1 garlic clove, crushed
225g (8oz) mixed wild and cultivated mushrooms, sliced
1tbsp chopped fresh thyme
150ml (1/4pt) double cream
4 large British Lion eggs, beaten
150g (51/2oz) quick-cook spaghetti
Salt and freshly ground black pepper
Freshly grated Parmesan to serve
Method
Melt the butter in a large pan, add the shallots, asparagus and garlic and cook, stirring for 5 minutes. Add the mushrooms and thyme and cook, stirring for 5 minutes.
Beat the cream and eggs together with seasoning.
Cook the spagetti according to the packet instructions.
Add the spaghetti to the mushrooms pan, stir in the egg mixture and place over a low heat. Gently cook, stirring until the sauce thickens slightly, coating the pasta. Season to taste and serve hot, sprinkled with Parmesan cheese if liked.
Click on the stars to rate this recipe: