Steph Houghton's Blueberry and Lime Clafoutis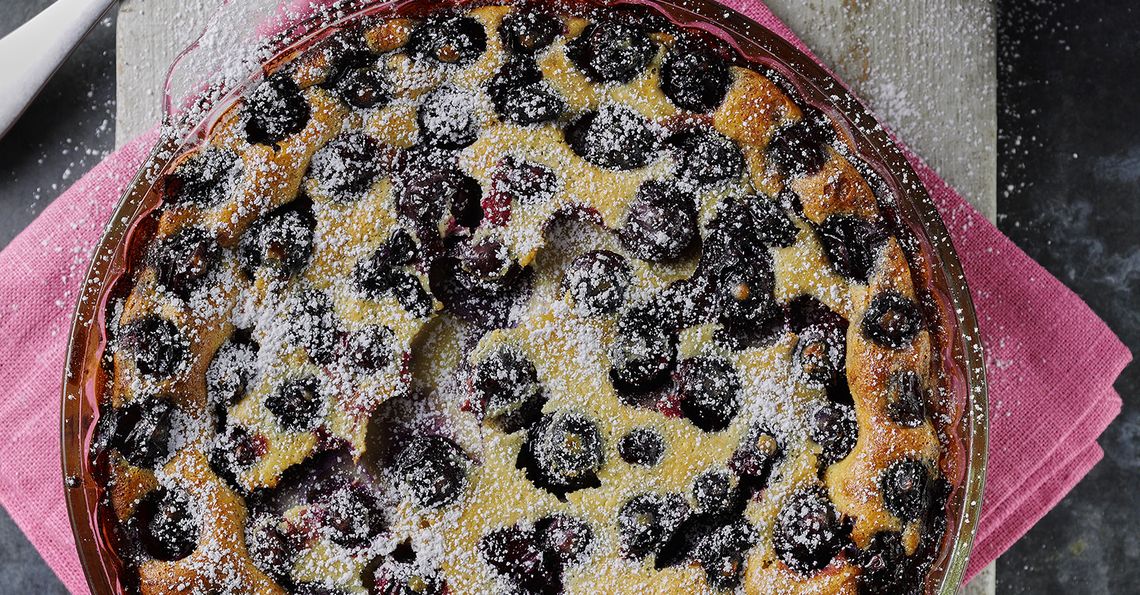 Serves: 6
Prep: 10 mins
Cook: 30 mins
Ingredients
200g blueberries
Zest and juice of 1 lime
75g + 2 tbsp caster sugar
150ml milk
150ml single cream
A few drops vanilla essence
4 large British Lion eggs
50g plain flour
Icing sugar to dust and a little cream (optional)
Method
In a small pan, mix the milk, cream and vanilla and heat until almost boiling. 
In a large bowl, beat the eggs and sugar until creamy, then add the flour and mix again. 
Gradually pour the hot milk mixture onto the eggs and beat well. 
Leave to stand for at least 10 mins or longer if time allows.
Preheat the oven to Gas Mark 6/200°C/Fan 180°C. Lightly oil a 23cm/9in ovenproof dish. 
Mix the blueberries with 2 tbsp of the caster sugar and the lime zest and juice and scatter over the base of the dish.
Pour the batter over the blueberries. 
Place the dish on a baking sheet and bake for 30mins until the clafoutis is slightly risen and puffy. 
Dust with icing sugar and serve warm or cold with cream as desired.
Nutritional information, per serving:

| Calories | Carbs | Protein | Fat | Saturates | Salt |
| --- | --- | --- | --- | --- | --- |
| 295 | 30.6g | 14.2g | 13.9g | 11.2g | 0.3g |
Click on the stars to rate this recipe: