Veggy breakfast sizzle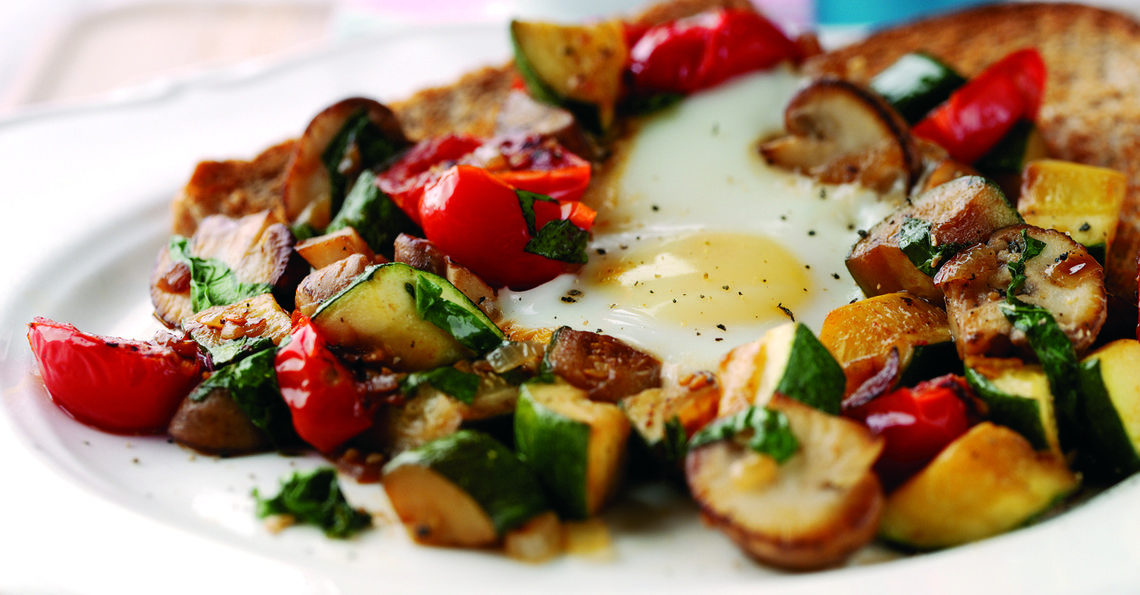 Serves: 4
Prep: 3 mins
Cook: 7 mins
A quick and easy breakfast recipe that's a real treat.
Ingredients
1 tbsp olive oil
1 small onion, chopped
3 courgettes, chopped
150g/5oz chestnut mushrooms, halved
1 red pepper, deseeded and diced
30ml/2tbsp chopped fresh basil leaves
4 large British Lion eggs
salt and freshly ground black pepper
toast to serve
Method
Heat the oil in a medium non stick frying pan, add the onions, courgettes, mushrooms and peppers and cook over a high heat for 4 mins, stirring until golden and soft. Stir in the basil leaves and some seasoning.
Make four hollows in the mixture, then crack an egg into each. Cover the pan with a baking sheet or tray and cook for about 3 mins until the eggs are set to your liking. When ready, season to taste and serve straight away with toast.
Click on the stars to rate this recipe: