Watercress, potato & bacon frittata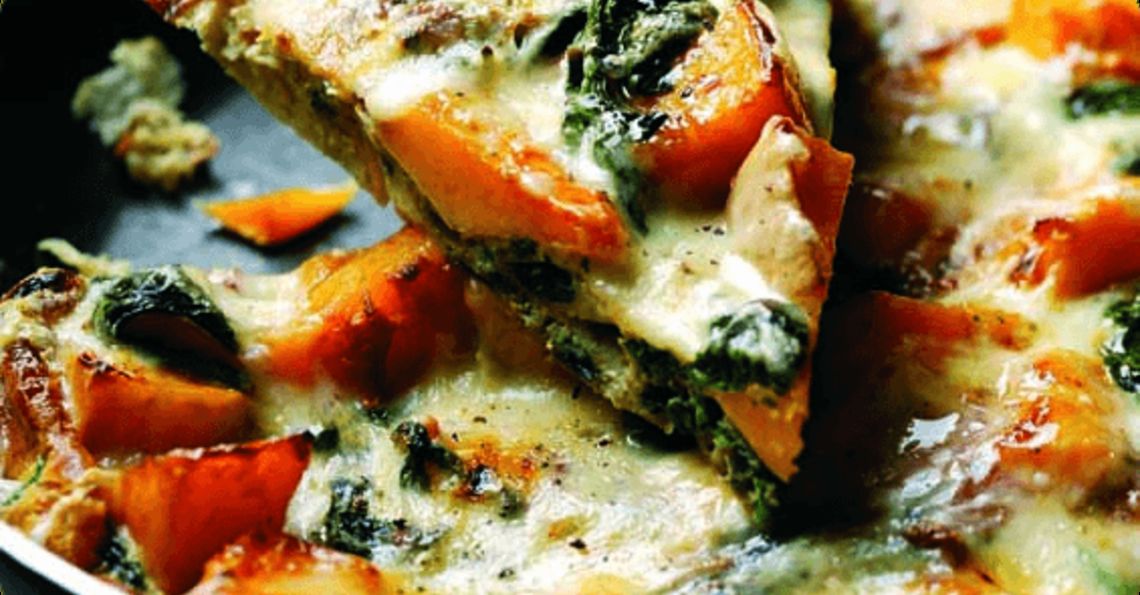 Serves: 4
Prep: 5 mins
Cook: 25 mins
A great tasting frittata that is easy to prepare and low in calories.
Ingredients
350g/12oz new potatoes
1 tbsp olive oil
4 rashers back bacon, trimmed and sliced
1 onion, sliced
1 (85g) pack watercress, roughly chopped
6 medium British Lion eggs
50g/2oz mature Cheddar cheese, grated
To serve: tomato salsa and salad
Method
Cook the potatoes in a pan of boiling salted water for 10 mins or until tender. Drain and slice.
Heat the oil in a non-stick frying pan, add the bacon and onions and fry for 3-4 min until beginning to brown. Add the sliced potatoes and cook for a further 5 mins. Add the watercress to the pan and continue to cook for 2 mins, stirring until it has wilted.
Beat the eggs with a little salt and plenty of ground black pepper. Pour the mixture into the pan and cook, stirring for 1 min, until most of the egg has set. Shake the pan to level the surface and cook for a further 2 mins.
Sprinkle the cheese over the top of the frittata and cook under a hot grill for 2 mins until the cheese has melted and the top is golden brown. Serve in wedges with tomato salsa and a watercress salad.
Cook's tip:
This tasty supper dish is also great served cold in lunchboxes or on picnics. If preparing for vegetarians, omit the bacon and replace with 1 large sliced red pepper, adding 1tbsp more olive oil to the pan.
Click on the stars to rate this recipe: