Zabaglione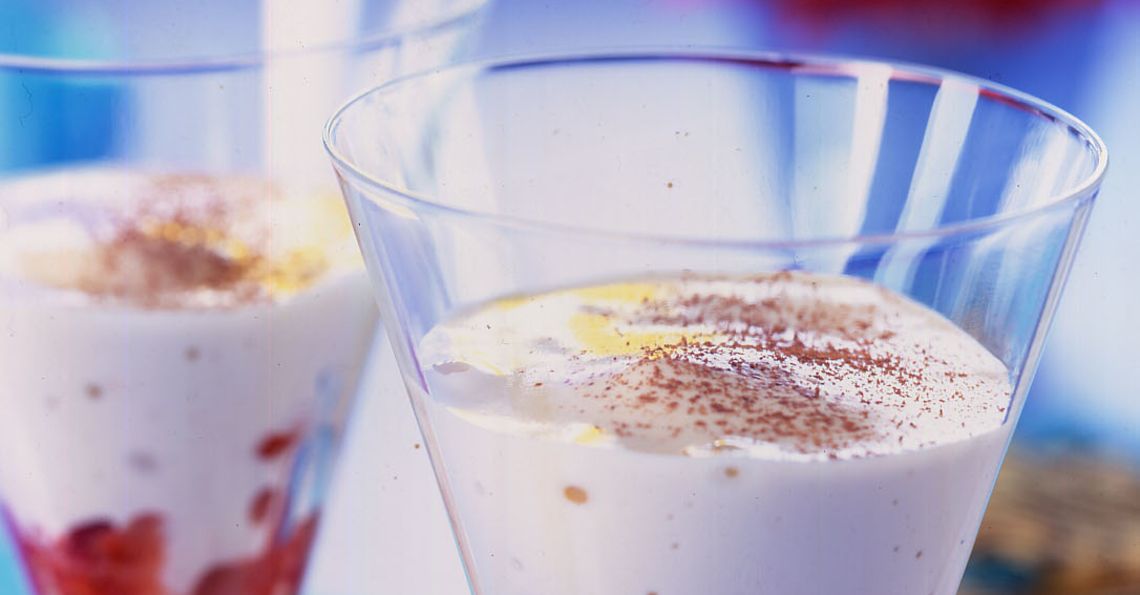 Serves: 4
Prep: 5 mins
Cook: 10 mins
This is a delicious classic dessert which is the perfect answer to dinner party dilemmas. We have lots more recipes for you to try when entertaining.
Ingredients
225g/8oz strawberries, hulled
30ml/2tbsp icing sugar
4 large British Lion egg yolks
65g/2.5oz Marsala or medium sherry
Drinking chocolate to dust
Thin biscuits to serve
Method
Rinse the strawberries in cold water, then cut each in half. Place in a small bowl and toss in the icing sugar. Divide between four tall glasses and set aside.
Place the egg yolks and sugar in a large heatproof bowl and whisk until the eggs are thick and fluffy. Gradually whisk in the Marsala, the mixture will become runny.
Place the bowl over a pan of simmering water and cook for 10-15 mins, whisking all the time until the mixture is really thick and creamy - it should be thick enough to leave an 's' shape on the top of the mixture when the whisk heads are lifted. Divide the mixture between the glasses spooning it over the strawberries, dust with drinking chocolate and serve immediately with thin biscuits.
Save three of the egg whites from separating the eggs for making our delicious Pavlovas. Placed in a rigid container and covered, egg whites can be stored in the fridge for up to 1 week or frozen for up to 3 months for meringue making at a later date. Thaw overnight in the fridge before using.
Click on the stars to rate this recipe: