Crack into Christmas!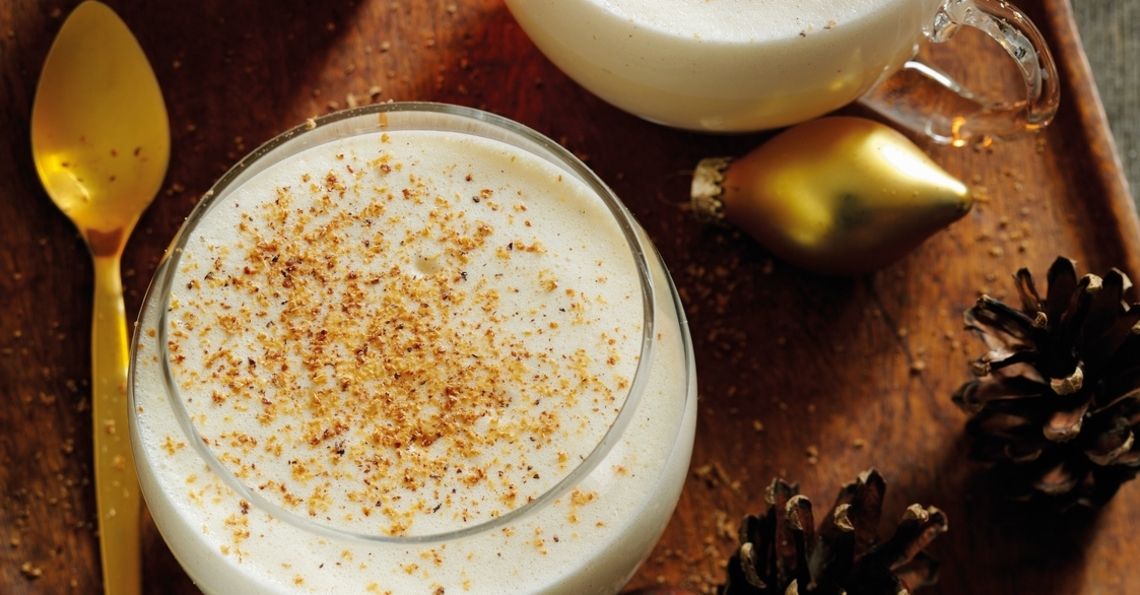 The party season is approaching and it will soon be time to think of festive canapés and cocktails. As you're stocking up, don't forget to grab an essential -  eggs - the perfect base for some all-time Christmas favourites.
Eggnog (Prep: 240 mins. Cook: 15 mins)
This great Christmas classic is easier to make than you might think. Once favoured by aristocrats, it's been a firm favourite for centuries. Don't be fooled by the prep time though – most of it is spent chilling in the fridge! With a combination of fresh British Lion eggs, sugar, cream, cinnamon, nutmeg and vanilla with a dash of brandy or whisky, you'll be warm from head to toe.
Christmas Party Stuffed Cocktail Eggs (Prep: 10 mins. Cook: 8 mins)
Simple, colourful and elegant, these British Lion eggs are topped with smoked salmon and chives, crispy pancetta, and pickled beetroot and dill. They're quick and easy to create and make the perfect welcome platter for guests.
Gingerbread Flip Cocktail (Prep: 5 mins)
Now an established Christmas favourite, gingerbread biscuits make the perfect accompaniment to this delicious, iced cocktail, filled with rum and ginger wine. Frothy white peaks are courtesy of a British Lion egg, and the whole thing is topped off with spicy cinnamon and nutmeg. 
It's time to get cracking with the Christmas parties!