Annabel Karmel's Scrambled egg and guacamole teddy bears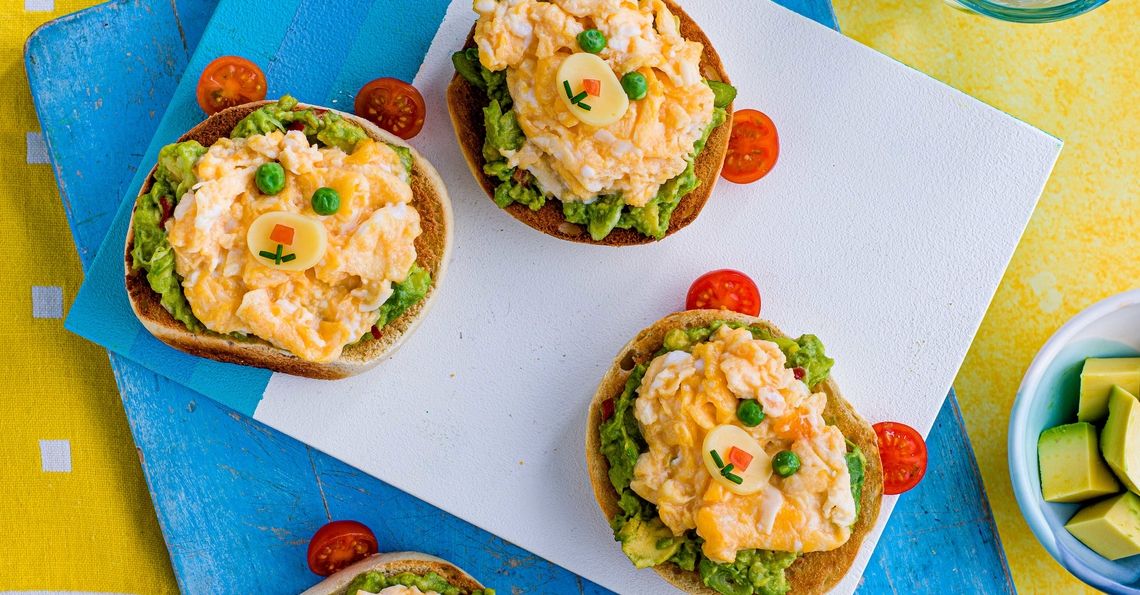 Prep: 10 mins
Cook: 5 mins
Suitable for: toddler
Serves: 2 adult portions and 2 baby portions
Ingredients
Guacamole
2 avocados
1 tomato, diced
1/4 red chilli, finely diced
1 garlic clove, crushed
squeeze lime juice
2 spring onions
scrambled egg
4 large British Lion eggs
4tbsp milk
15g butter
2 English muffins
Decoration
cheese (nose)
small cherry tomatoes (ears and nose)
frozen peas (eyes)
chives (mouth)
Method
Put the avocados into a bowl and mash using a fork. Add the remaining guacamole ingredients and mix well.

Crack the British Lion eggs into a bowl, add the milk and beat together.

Heat the butter in a frying pan and add the egg and milk mixture. Stir over the heat for 2 to 3 minutes until the eggs are lightly scrambled.

Cut the muffins in half and toast. Spread the guacamole on each half, then top with the scrambled egg.

Decorate to look like teddy bear faces by adding a circle of cheese for the face, halved cherry tomatoes for the ears, peas for the eyes, small square of tomato for the nose and chives for the mouth.
Click on the stars to rate this recipe: