Annabel Karmel's Spanish omelette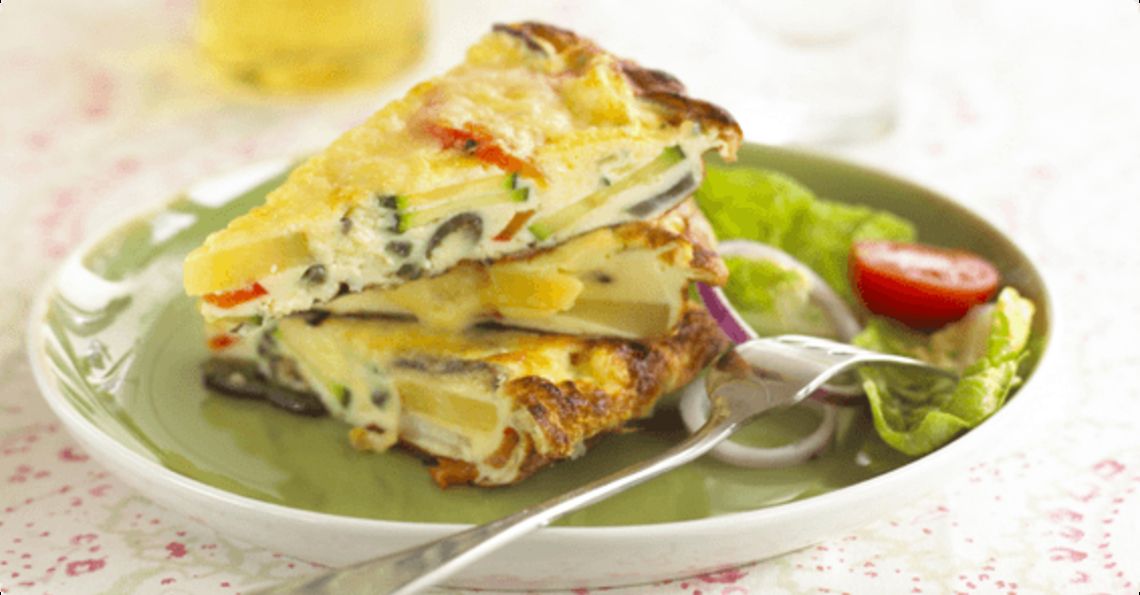 Serves: 2
Prep: 25 mins
Cook: 7 mins
Food writer Annabel Karmel has developed this delicious version of a classic recipe for British Lion eggs.
Ingredients
100g new potatoes
1 tbsp olive oil
1 small onion, peeled and finely chopped
1 courgette, chopped
2 tomatoes, skinned, de-seeded and roughly chopped
4 British Lion eggs
1 tbsp milk
2 tbsp freshly grated parmesan cheese
Salt and freshly ground black pepper
Method
Bring a saucepan of lightly salted water to the boil, add the new potatoes, reduce the heat to a simmer and cook the potatoes for about 12 minutes, until tender. Drain, leave to cool and then cut into slices.
Heat the oil in an 18-20 cm non stick frying pan. Add the onion and sauté for 2 minutes. Add the chopped courgette and sauté for about 6 minutes.  When the courgette is cooked, add the tomatoes and cook for 2 minutes, then stir in the sliced new potatoes.
Beat the eggs together with the milk, Parmesan cheese and a little seasoning.  Pour the egg mixture over the vegetables and cook over a medium heat for about 4 minutes or until the eggs are set underneath. Meanwhile, preheat the grill to high. Place the frying pan under the grill (with the handle sticking out if not metal) and cook for about 3 minutes until golden and set. When the omelette is cold, cut into wedges and wrap in foil.
Click on the stars to rate this recipe: