Cheese and ham eggy bread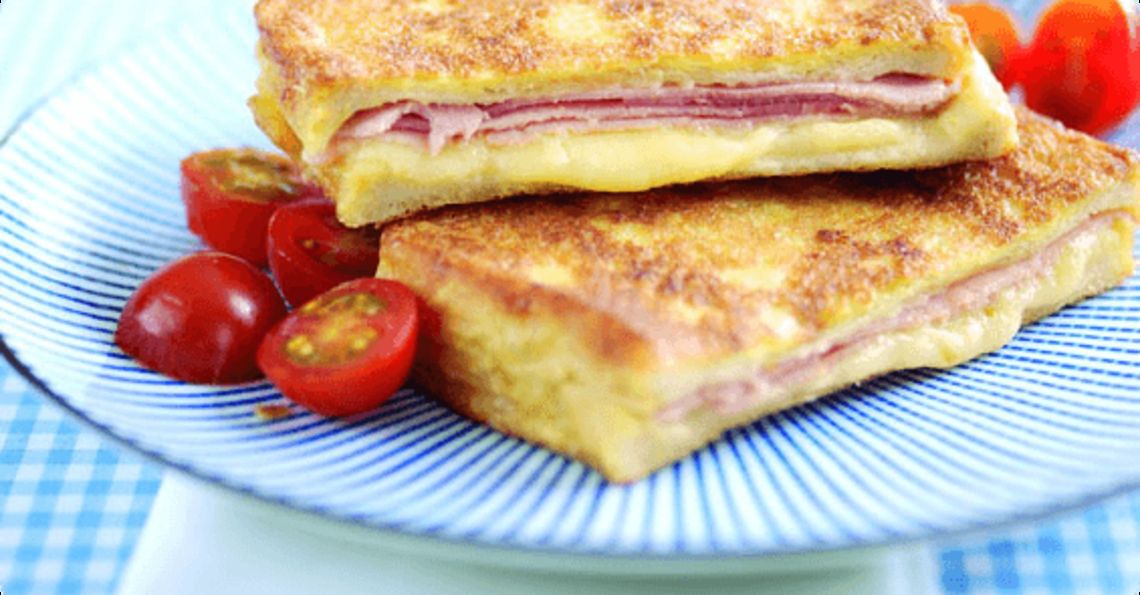 Serves: 4
Prep: 5 mins
Cook: 12 mins
Cheese & ham eggy bread recipe
Ingredients
8 slices white bread with added fibre
a little butter for spreading
4 slices of ham
50g/2oz cheddar, sliced
5 large British Lion eggs
salt and freshly ground black pepper
3 tbsp oil for frying
Method
Spread the slices of bread on one side with a little butter, then make four ham and cheese sandwiches in the normal way. Beat the eggs with salt and freshly ground black pepper. Dip two sandwiches in the egg, letting it soak in a little.
Heat half the oil in a large non-stick frying pan, then add the sandwiches to the hot frying pan. Cook for 3 mins until the base is golden, then carefully turn over with a spatula. Cook for a further 3 mins or until golden on the base.
Transfer to a plate and keep warm. Repeat to make the remaining sandwiches in the same way. Serve cut in half with a few cherry tomatoes if liked.
Click on the stars to rate this recipe: