Chicken strips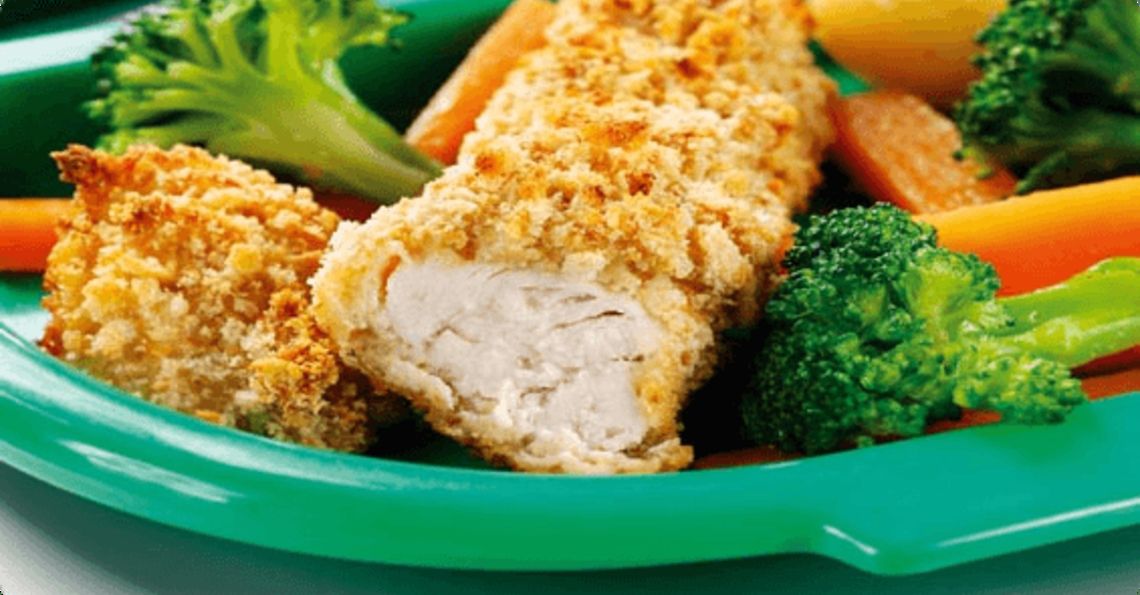 Serves: 12
Prep: 10 mins
Cook: 15 mins
Ingredients
225g fresh white breadcrumbs
6 chicken breast fillets
6 medium British Lion eggs
5ml garlic powder
Method
Preheat the oven to 180C/350F/Gas Mark 4. 
Spread the breadcrumbs out on a baking tray and oven bake for 5 minutes or until golden. 
Remove and leave to cool. 
Place a large non-stick baking tray in the oven to warm up. 
Cut each chicken breast into 3 long strips. 
Beat the eggs with the garlic powder and seasoning and place in a shallow bowl. 
Dip the chicken strips in the egg and then the breadcrumbs. 
Repeat dipping the chicken for a second time. 
Place the chicken strips on the hot baking tray and bake in the hot oven for 20 minutes, or until the chicken is golden and cooked through. 
Serve with vegetables and reduced salt and sugar ketchup.
Click on the stars to rate this recipe: