Eve's blackberry & apple pudding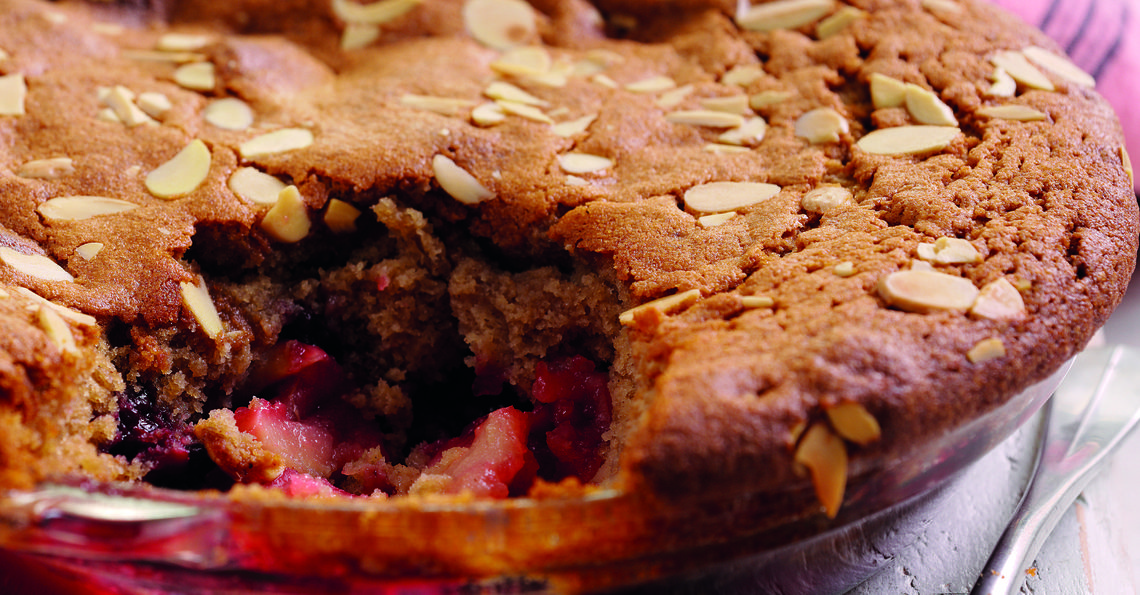 Serves: 10
Prep: 4 mins
Cook: 45 mins
Ingredients
450g (1lb) cooking apples
225g (8oz) blackberries
100g (3 1/2 oz.) caster sugar
For the topping:
100g (3 1/2oz) butter
100g (3 1/2 oz.) light brown soft sugar
2 large British Lion eggs, beaten
175g (6oz) self-raising flour
1 teaspoon ground cinnamon
2 tablespoons milk
25g (1oz) toasted flaked almonds
Method
Grease a 1.4ltr (2 1/2pt) ovenproof dish. Peel, core and thickly slice the apples. Place in the prepared dish and stir in the blackberries and sugar.
Place all the topping ingredients, except the almonds, together in a large bowl, use an electric whisk to beat them together for 1 minute or until fluffy.
Spoon over the fruit and level the surface. Scatter over the almonds and bake at 180 C/350 F/ Gas 4 for 45-50 minutes or until the top springs back when lightly touched in the centre. Serve hot with custard.
Tip: Lightly grease a 1.4ltr (2 1/2 pt.) micro-proof dish. Prepare the fruit, place in the dish and cook on High for 4 minutes, stirring once. Prepare the topping adding extra 3tbsp milk to the mixture. Stand the dish on a trivet in the microwave, cover with a piece of kitchen paper and cook on High for 8 minutes, turning once. Stand for 2 minutes, then cook on High for 2 minutes or until the cake is well risen and firm to the touch. Leave to stand for 5 minutes before serving
Click on the stars to rate this recipe: