Garlic & mushroom bruschetta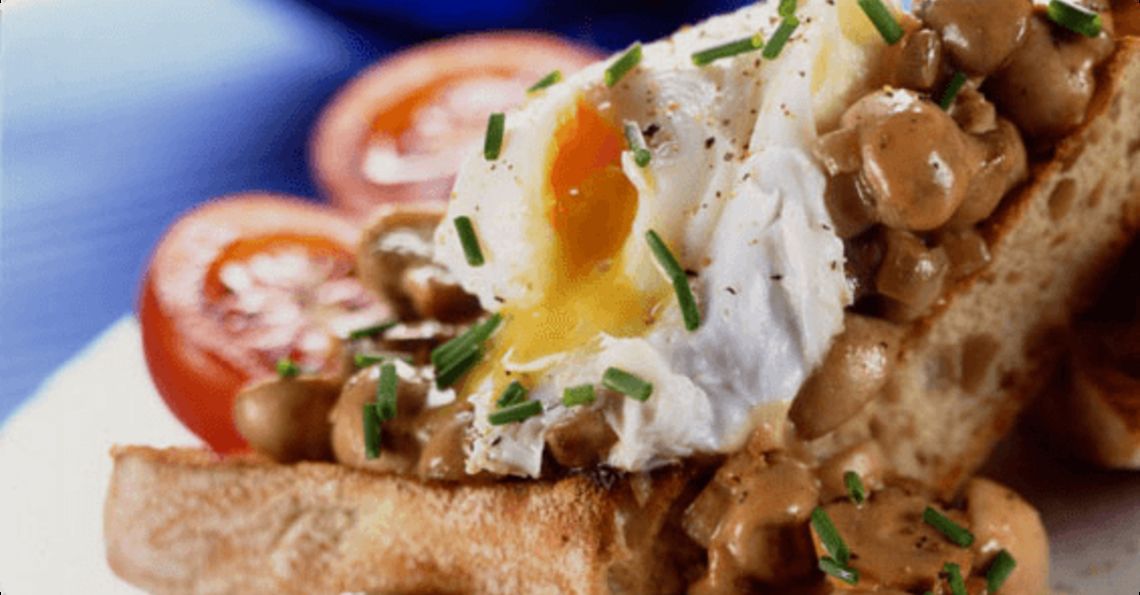 Serves: 4
Prep: 5 mins
Cook: 10 mins
Quick and easy to prepare this brushetta recipe makes an excellent starter when you're entertaining.
Ingredients
6ml / 1/2tbsp olive oil
2 shallots, chopped
1 garlic clove, crushed
225g/8oz button mushrooms, halved
3 tbsp dry white wine (or water)
1 (200g) pot half fat crème frâiche
4 slices ciabatta bread
4 large British Lion eggs
a dash of vinegar
snipped fresh chives to serve
Method
Heat the oil in a medium pan, add the shallots and garlic and cook for 2-3mins or until soft. Add the mushrooms and cook for a further 3mins or until the juices have come out of the mushrooms.
Increase the heat, add the wine, (or water) and cook over a high heat until the liquid has evaporated. Season well, then stir in the crème frâiche. Gently reheat until hot and set aside.
Meanwhile, bring a large frying pan of salted water to the boil. Add the vinegar. Carefully crack the each of the eggs into a saucer, then tip gently into the simmering water. Cook for 3-4mins or until the eggs are cooked to your liking. Lift from the water with a slotted spoon.
Lightly toast the bread, then top with the mushroom mixture. Place a poached egg on top and serve garnished with snipped fresh chives.
Click on the stars to rate this recipe: