Haddock egg Florentine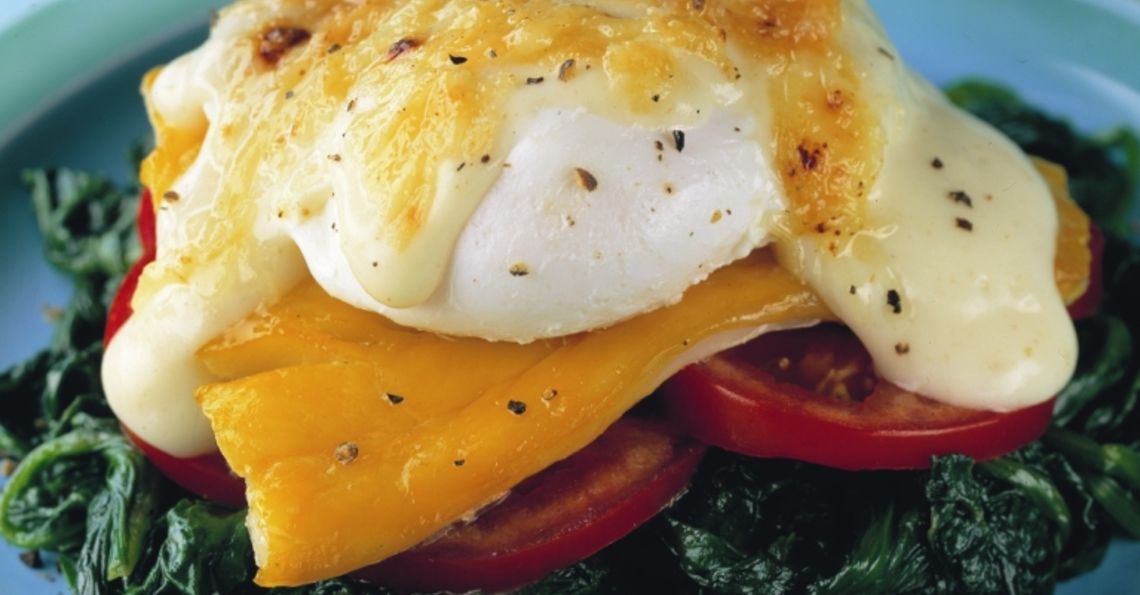 Serves: 4
Prep: 10 mins
Cook: 20 mins
A delicious dinner that is perfect for a family
Ingredients
225g bag young spinach leaves
50g (1 3/4oz) butter
4 tomatoes, sliced
4 x 175g (6oz) smoked haddock fillets
2 tablespoons plain flour
300ml (1/2 pint) milk
50g (1 3/4oz) Cheddar cheese, grated
4 large British Lion eggs
salt and freshly ground black pepper
Method
Preheat the oven to Gas Mark 4/180 C/350 F.
Empty the spinach into a large pan, cover and cook for 2-3 minutes or until wilted. Drain well in a sieve, pressing down with a wooden spoon to remove the excess juices. Add 15g (1/2oz) butter and season to taste. Arrange four heaps of spinach in a shallow ovenproof dish. Top with sliced tomatoes, then the haddock fillets on top of the spinach. Cover with buttered foil and bake for 15-20 minutes or until the fish flakes easily.
Meanwhile, place the remaining butter, flour and milk, in a medium pan and bring to the boil, whisking all the time, until the mixture boils and thickens. Cook for 1 minute and then remove from the heat. Stir in half the cheese and set aside
Preheat the grill. Top each fillet with a poached egg, pour over the sauce and top with the remaining cheese. Cook for 2 minutes under a hot grill until golden brown.
Click on the stars to rate this recipe: