Real custard trifles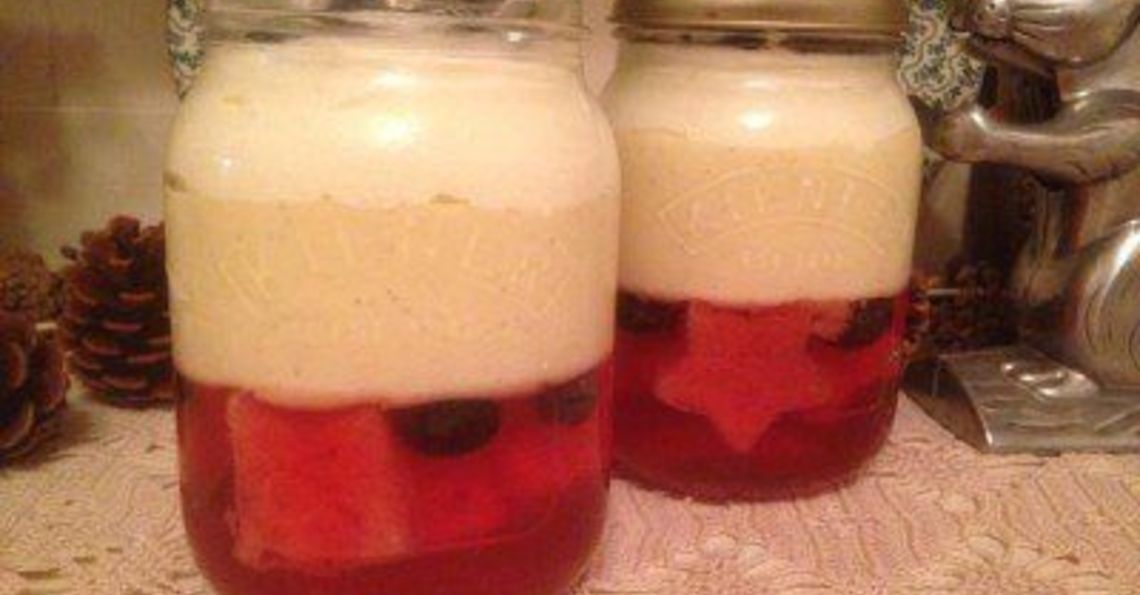 Serves: 4
Prep: 40 mins
Cook: 20 mins
Ingredients
Clean jars
Leftover cake
Fruit
8 fl oz / 230 ml pint milk
1/2 tablespoon golden caster sugar
Double cream
2 British Lion eggs
Vanilla pod
Jelly cube
Method
Either slice your old cake or use a cookie cutter to create interesting shapes and place the cake pieces in the bottom of a clean jar
Make up a packet of jelly as per the instructions on the packet (1 pint of jelly makes enough for three jars).
Pour the jelly over the cake and add some fruit (optional).  Allow to set completely.
Now to make the custard!  Separate your egg.  You'll use the yolks for this recipe but the whites can be used to make meringues or angel food cake.
Mix the sugar with the egg yolk and beat until the colour begins to pale.
Gently heat the milk in a pan, stirring constantly.  Scrape out the vanilla pods and add the whole lot, seeds and pods to the milk.  When the milk is just coming to the boil, pour over the egg and sugar mixture.
Return the whole mixture to the pain and continue to heat until the mixture thickens enough that you can draw a line in the back of a spoon.
Allow the custard to cool but not so much that it sets and pour over the jelly.
Put the jars in the fridge to set a little while you whisk up some double cream
Spoon over the custard and decorate with more fruit, a little glitter, chocolate shavings – whatever you like.
Recipe courtesy of www.vintagefolly.com
Click on the stars to rate this recipe: