Russian fish pie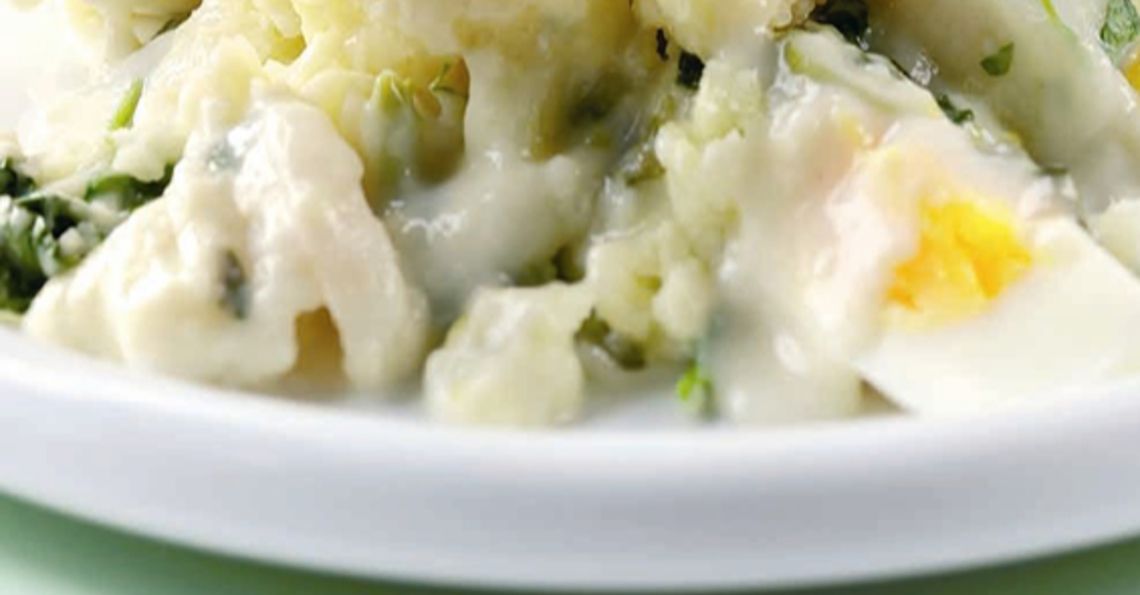 Serves: 12
Prep: 25 mins
Cook: 30 mins
Try fish pie, Russian-style
Ingredients
10 medium British Lion eggs, hard boiled
1kg (approx 2lb) smoked haddock
500ml (1pt) milk
75g (3oz) butter
450g (1lb) onions, sliced
75g (3 oz) flour
Juice of half a lemon
Salt and pepper
1kg (approx 2lb) frozen puff pastry, thawed
1 beaten British Lion egg to glaze
Method
Poach the smoked haddock in the milk until just cooked. Drain, reserving the milk. Skin and flake the fish.
Heat the butter in a large saucepan, add the onions and gently fry until soft. Add the flour and cook for 1 minute.
Remove from the heat and stir in the flaked fish, lemon juice and seasoning. Allow to cool.
Meanwhile, roll out the pastry on a floured surface into a 45cm (18") square. 
Pour the fish mixture in the centre of the pastry. Spread into a 30cm (12") square. Quarter the eggs and arrange on the top in rows. Dampen the pastry edges and bring each corner to meet in the centre. Seal and pinch the edges. Glaze with a beaten egg.
Bake at Gas Mark 7/220C/435F for about 30 minutes, until the pastry is well risen and golden brown.
Nutritional information, per serving:

| Calories | Carbs | Protein | Fat | Saturates | Salt |
| --- | --- | --- | --- | --- | --- |
| 539 | 40.7g | 28.5g | 31.2g | 5.0g | 3.5g |
Click on the stars to rate this recipe: