Scrambled eggs on croissant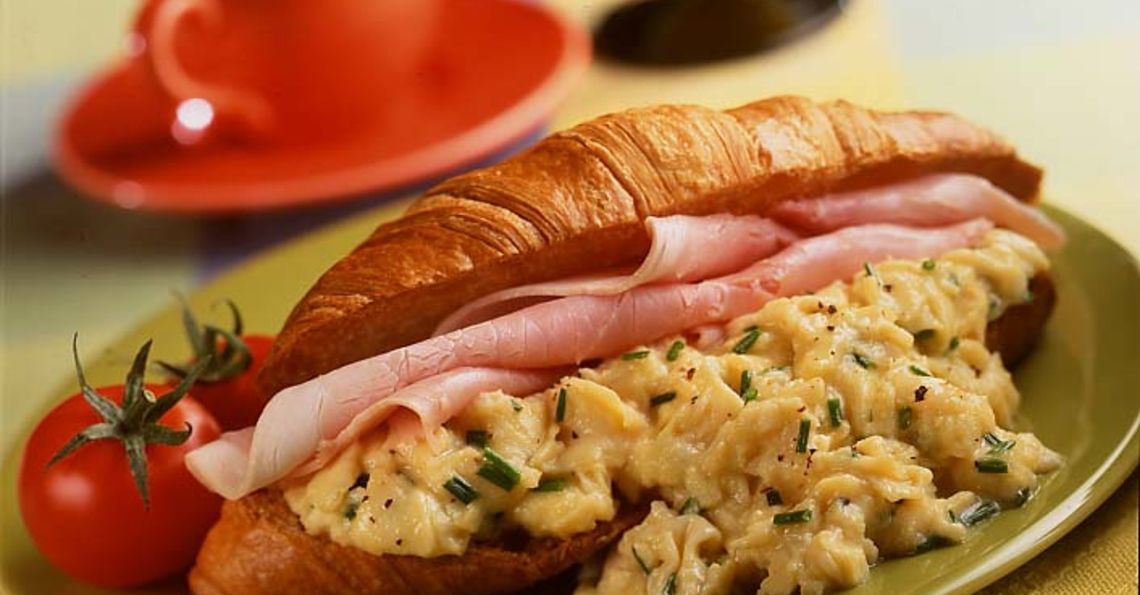 Serves: 4
Prep: 5 mins
Cook: 4 mins
A tasty way to start the day or enjoy as a lunch with a difference.
Ingredients
6 large British Lion eggs
2 tbsp milk
salt and freshly ground black pepper
4 croissants
25g/1oz butter
4 slices of ham
Method
Beat the eggs and milk together with salt and freshly ground black pepper.
Carefully cut the croissant in half horizontally. Place cut side up on the grill rack then toast under a hot grill for about 2 mins or until golden. Set aside.
Melt the butter in a non-stick pan, add the eggs and cook over a low heat for 2-3 mins, stirring until the eggs are beginning to thicken and scramble. Continue to cook until the eggs are cooked to your liking.
Arrange the croissants on four plates, top the base of each croissant with a slice of ham, then spoon over the eggs. Top with the croissant lid and serve immediately.
Click on the stars to rate this recipe: