Soda bread, eggs, bacon and fried potatoes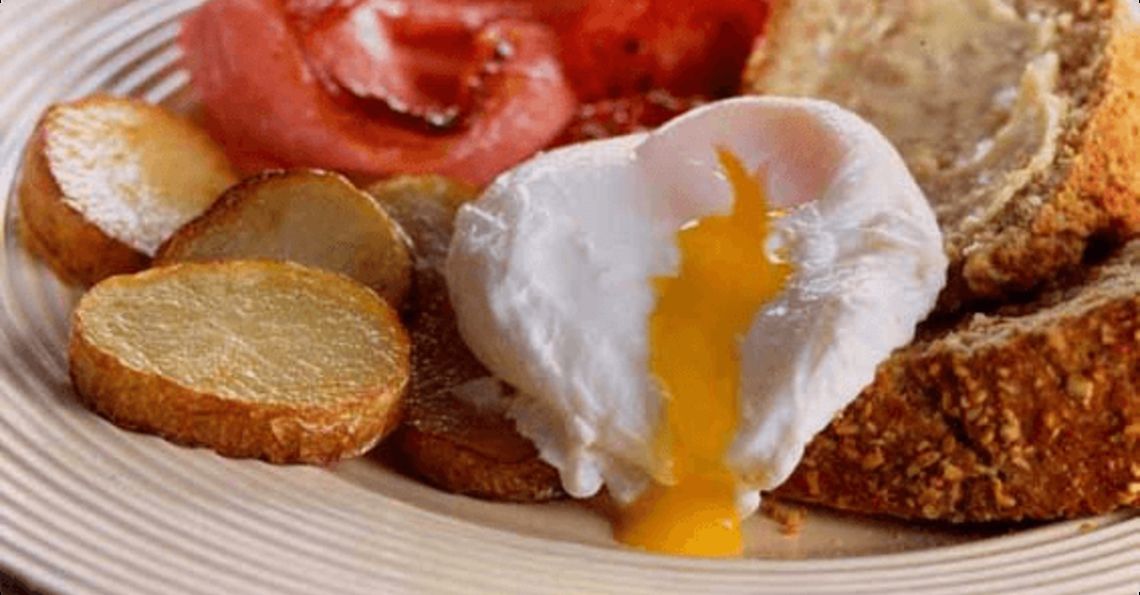 Serves: 4
Prep: 15 mins
Cook: 30 mins
A delicious recipe that will become a family favourite.
Ingredients
225g/8oz plain wholemeal flour
100g/4oz plain white flour
50g/2oz medium oatmeal
7.5ml/ 1 1/2 tsp bicarbonate of soda
7.5ml/ 1 1/2 tsp cream of tartar
2.5ml/ 1/2 tsp salt
50g/2oz butter
200ml/ 7floz carton buttermilk or natural yoghurt
a little milk for glazing
45ml/3tbsp vegetable oil
175g/6oz new potatoes, sliced
dash of vinegar
4 large British Lion eggs
4 rashers middle back bacon
4 tomatoes, halved
Method
Preheat the oven to 200C/Gas Mark 6. Place the flours, oatmeal, soda, tartar and salt in a large bowl. Rub in the butter. Add the buttermilk and mix to a firm dough.
Lightly knead the dough on a floured surface then shape into a 18cm/7in round loaf shape. Brush with the milk and sprinkle over a little extra flour or oatmeal if liked. Bake for 30-35 mins or until golden brown and risen - the loaf should sound hollow when tapped on the base. Cool slightly before cutting into wedges.
Heat the oil in a frying pan, add the potatoes and fry for 4-5 mins, stirring occasionally until golden on both sides. Grill or fry the bacon and tomatoes to your liking.
To poach the eggs: fill a non-stick frying pan with water, add a dash of vinegar and a pinch of salt and bring to the boil. When the water is simmering, carefully crack in the eggs, reduce the heat and poach for 2-3 mins or cooked to you liking. Serve the poached egg on top of buttered soda bread with the bacon, tomatoes and potatoes to accompany.
Click on the stars to rate this recipe: