Tom Daley's flower power eggs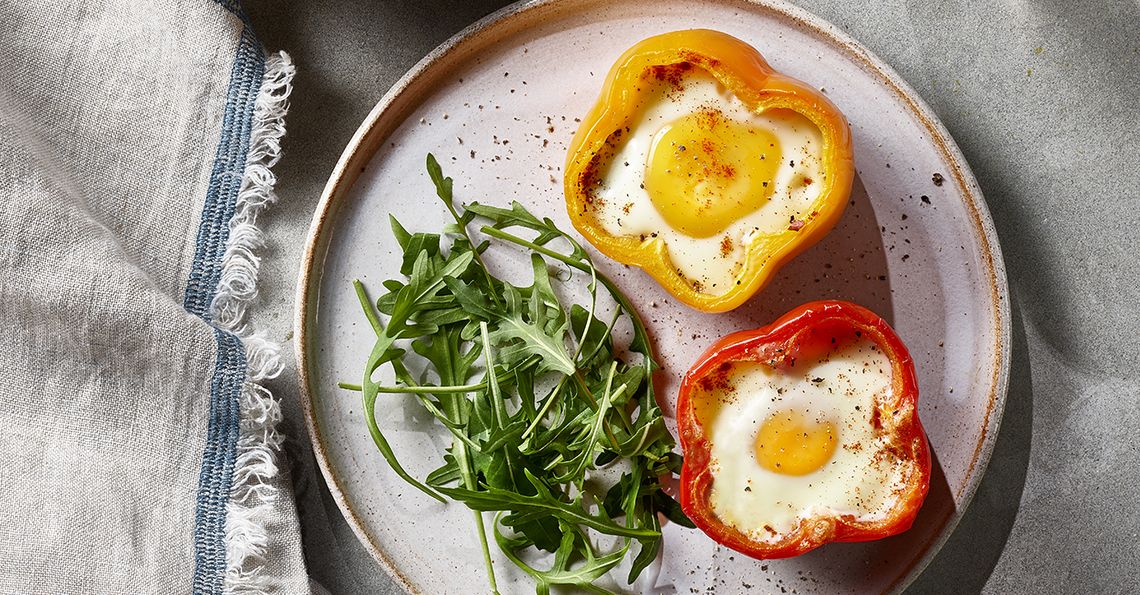 Serves: 6
Prep: 5 mins
Cook: 20 mins
Brighten up mealtime with these colourful nutrient-packed flower power eggs. These pepper shaped boats are topped with melted cheese and an added kick of chilli. Eggs contain vitamins and minerals including vitamin D, selenium, B12 and omega-3 for a nourishing refuel.
Ingredients
3 large peppers (try to choose ones with a flatter bottom)
3 spring onions, thinly sliced
75g cheese, coarsely grated (use your favourite or try crumbled goats' cheese)
Pinch of chilli flakes
6 British Lion eggs
Method
Heat your oven to gas mark 5/190°C/170°C fan.
Cut each pepper in half through the waist and remove the middle and seeds. Slice off enough of the green stalk so that the pepper will sit flat. Place into a small baking dish and bake for 5 minutes. 
Remove from the oven and divide the onions and cheese between the pepper halves. Scatter with a few chilli flakes or a pinch of paprika. Crack a British Lion egg into each half and return to the oven for 15-20 mins or until the eggs are set. 
Enjoy hot or cold.
Cooks tips
You can keep cooked peppers in the fridge for up to 3 days.
 
Click on the stars to rate this recipe: