Tom Daley's salmon, pea and broccoli egg muffins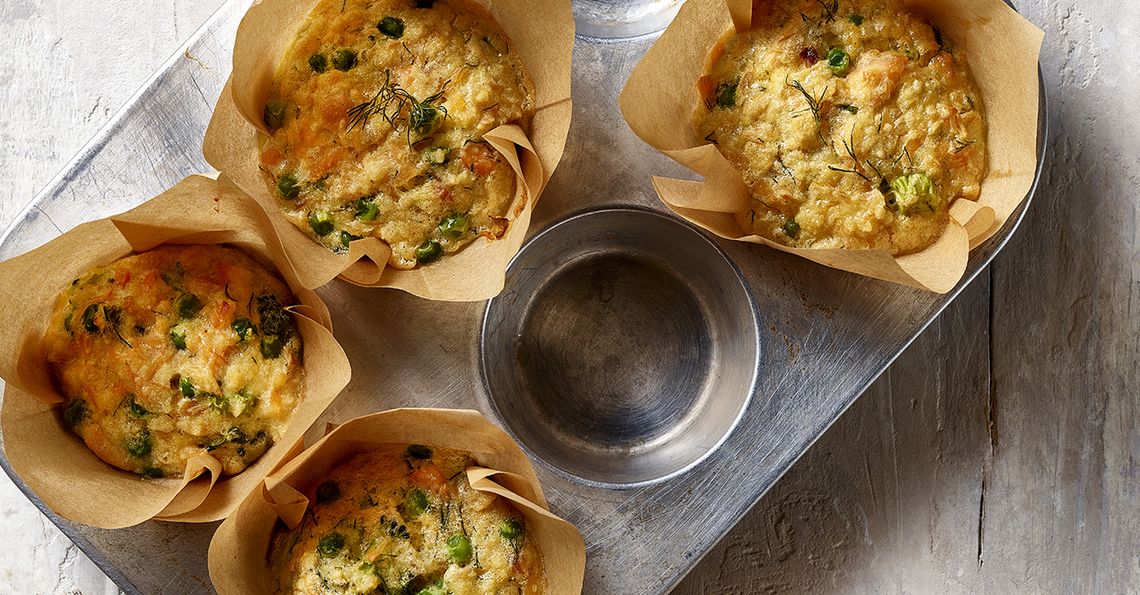 Serves: 12
Prep: 8 mins
Cook: 20 mins
These egg muffins are easy to prepare ahead of time and make a healthy, portable, high-protein breakfast or snack that will keep you fuller for longer. The salmon is the perfect partner to eggs for an added nutrient boost.
Ingredients
8 British Lion eggs
50g fresh white breadcrumbs
50g self-raising flour
Pepper
2 fillets (200g) cooked skinless salmon (or hot smoked salmon), flaked
3 spring onions, finely sliced
100g frozen peas, thawed
100g broccoli florets, chopped into very small pieces
1 tbsp chopped parsley or dill, optional
Method
Pre-heat the oven to gas mark 5/190°C/170°C fan. Line a muffin tin with silicon cases or squares of non-stick baking paper.
Whisk 8 British Lion eggs in a large bowl, add breadcrumbs and flour, season with lots of pepper and mix well. Fold in the salmon, spring onions, peas, broccoli and herb, if using.
Divide the mixture between the muffin cases (a ¼ cup measure is ideal for this). Bake for 20-25 mins or until golden and springy to the touch. 
Leave the muffins to cool in the tin for 5 mins before transferring to a wire rack to cool completely. Store in the fridge for up to 3 days or freeze for up to a month. 
Cooks tips
 You can also add in ham or sausage for a meatier taste.
Click on the stars to rate this recipe: