Top 10 egg dishes for the whole family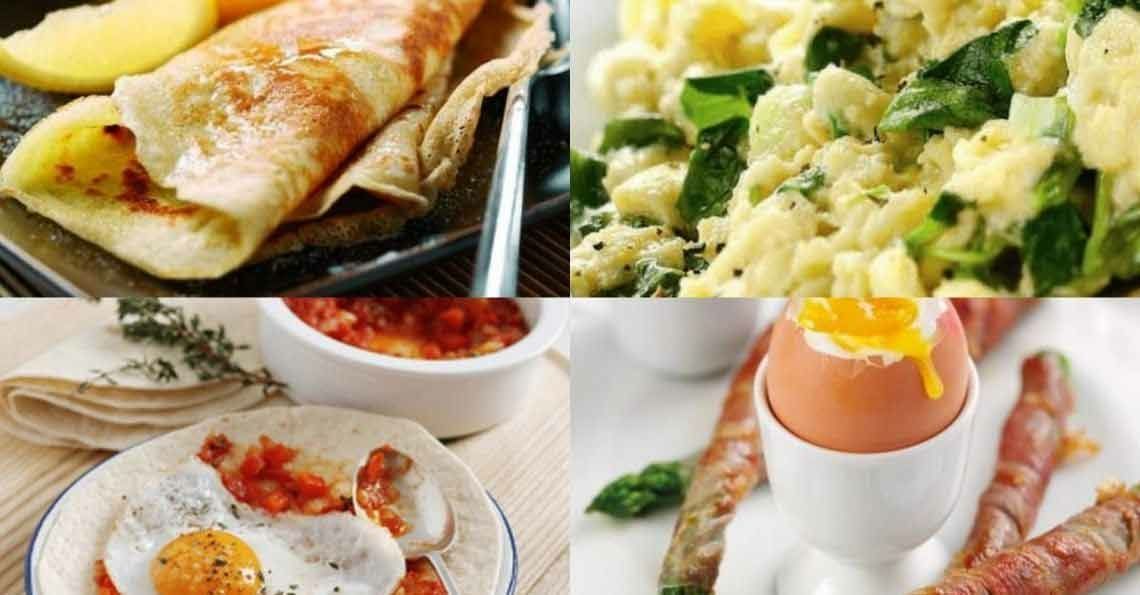 Family life is busy, as a mum of two little girls with another on the way it's important for me to be able to whip up breakfasts, lunches & dinners quickly a few times a week. Eggs are a staple in our house, quick, convenient & nutritious, they are what I turn on those busy mornings, afternoons or evenings in between school pick ups and after school activity drop offs.
Eggs are a natural source of many nutrients including protein, minerals and vitamins, so I can rid myself of any guilt over throwing together these quick and easy meal options for my family.
Here are my top 10 family egg dishes:
Is a Sunday really a Sunday without starting it with Eggy bread? Serve it with a sprinkle of sugar or a dollop of brown sauce and we are one happy family. Sometimes I throw in a banana and a couple of pinches of cinnamon to mix things up. Eggy bread always goes down well and starts us off the right way for a busy family day of swimming, walking and exploring.
Simple but scrumptious, a favourite in this house for lunches. My husband does the most perfect poached eggs (he says its all in the splash of vinegar) and it's a lunch I always enjoy. Add avocado and a sprinkle of chilly flakes for the adults and you have yourself one delicious and nutritious lunch!
A perfect way of using up whatever is in your fridge, not to mention being able to sneak some extra veg into your children. A perfect way to get the kids involved in helping out in the kitchen, our little humans love grating, cracking and whisking up this delicious lunch option.
A classic from every childhood, something I loved having myself and my children now devour as a quick and easy lunch or dinner. There's nothing more satisfying than that first dip of golden buttery toast into a perfectly boiled egg.
Perfect mid week meat free dinner, enjoyed by everyone especially the husband with lots of added chopped chilli's. The girls enjoy anything that comes in a wrap so I know dinnertime will be a success with this simple but delicious meal.
Not one of my favourites but I'm definitely in the minority in this family. The girls and my husband can't get enough of those little scrambled eggs, another perfect breakfast, lunch or dinner option. I love sending the girls off to school and nursery on winter mornings with a tummy full of scrambled eggs.
With a toasted garlic baguette to mop up the creamy eggy goodness, we always add peas to add to the flavour and this is definitely a recipe I have perfected over time. Always enjoyed and nice and quick. A perfect dinner option for the whole family
A classic breakfast recipe that still feels like a special treat. Perfect for those weekend mornings where you have a little more time to read the paper and really enjoy your breakfast, this is definitely one that the whole family can enjoy together.
Lets face it, pancakes should have really been top of the list, so many different methods of making them but all equally delicious, serve savoury, with fruit and chocolate or go classic with lemon and sugar. Everyone has a favourite way, I'm definitely a classic sugar and lemon kind of girl whilst the children love strawberries and chocolate!
Scrambled Omelette
A spin on the classic to make room for any mistakes, I like to use up lots of veg from the fridge and crumble in some feta. A little tobacco for the adults and a handful of wilted spinach and I know I'm getting a nutritious lunch whilst growing a baby. The girls enjoy theirs with toast and some chopped vegetable sticks as a more substantial dinner option.
Blog post courtesy of Mrs Meldrum