How to make pancakes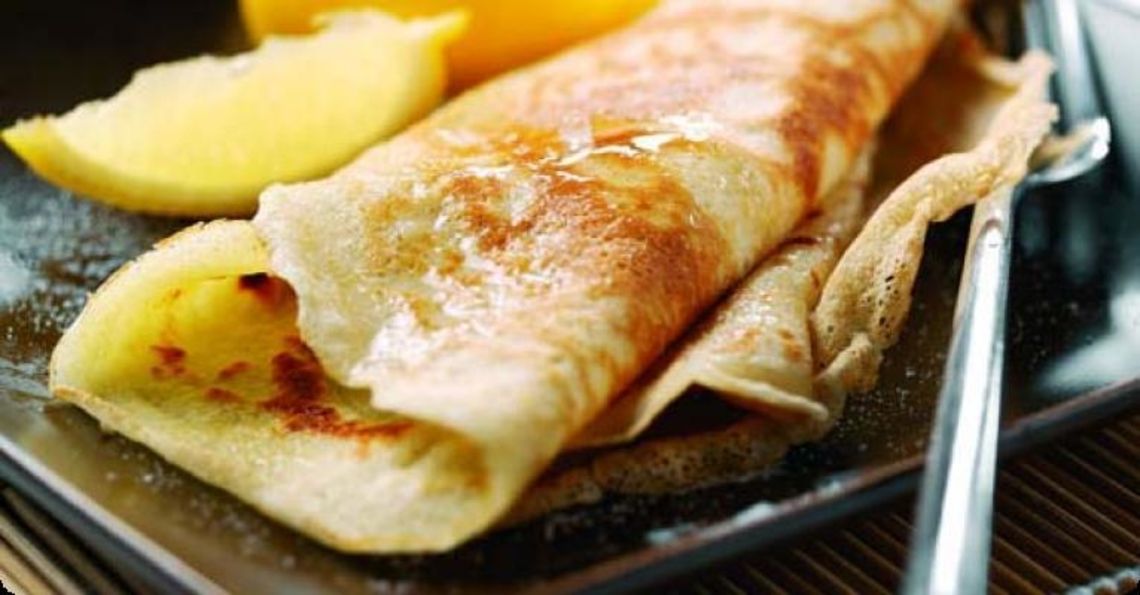 Serves: 4
Prep: 5 mins
Cook: 15 mins
How to make pancakes? Follow our simple step by step pancake recipe.
Fabulous pancakes are easy to make and can be combined with all kinds of ingredients to create a range of delicious breakfasts and desserts. Whether you serve them up with maple syrup for breakfast or stuffed with fruit and chocolate for dessert, fluffy homemade pancakes give you the perfect culinary canvas to create a whole range of treats.
Ingredients
100g plain flour, sifted
Pinch of salt
2 British Lion eggs
200ml milk mixed with 75ml water
25g butter, melted
Oil and butter, for frying
Method
Sieve the flour and salt into a large bowl, holding the sieve high so you making sure you get lots of air into the flour. Make a well in the middle of the flour and break the eggs into it. Start whisking the eggs taking in a little more flour every time you go round the bowl and slowly incorporate all the flour.
Gradually add the milk and water mix, whisking as you go. ​The mixture might look lumpy to start but they will eventually disappear.
Once you have added all the liquid, take a spatula and run round the edge of the bowl to ensure all the flour is added. Give the mixture another whisk and it should have the consistency of thin cream. Just before you start making the pancakes add the melted butter.
Put a knob of butter and a few drops of oil to the pan. Wait for the pan to become hot on a high heat and pour the butter and oil mix into a small ramekin. This can be used again in between making the pancakes.
Pour a ladle full of the batter into the pan. Pick up the pan and tilt it to spread out the batter. Return to the heat. The first side will be cooked in about 1-2 minutes.
Test to see if the first side is cooked: lift the pan off the heat and shake it. When the pancake comes away from the pan, it's time to toss or flip with a spatula. Cook the other side. Both sides of the pancake should be golden with brown speckles. Remove the pancake from the pan. Repeat with the oil to lubricate the pan and use the remaining batter.
Stack the finished pancakes between sheets of greaseproof paper on a plate and keep them warm while you make the rest. To serve, sprinkle each pancake with freshly squeezed lemon juice and caster sugar.
Cooks tips
Delicious sweet toppings include:
Salted caramel sauce.
Chocolate chips.
Flavoured sugars such as lavender, vanilla or rose water sugar.
Maple syrup or golden syrup.
Ice cream & chocolate sauce or nutty chocolate spread.
And there you have it; the best pancake recipe for the perfect pancake! Once you master the technique, check out our other delicious pancake recipes and discover a range of varied and exciting ideas.
Click on the stars to rate this recipe: