Perfect omelette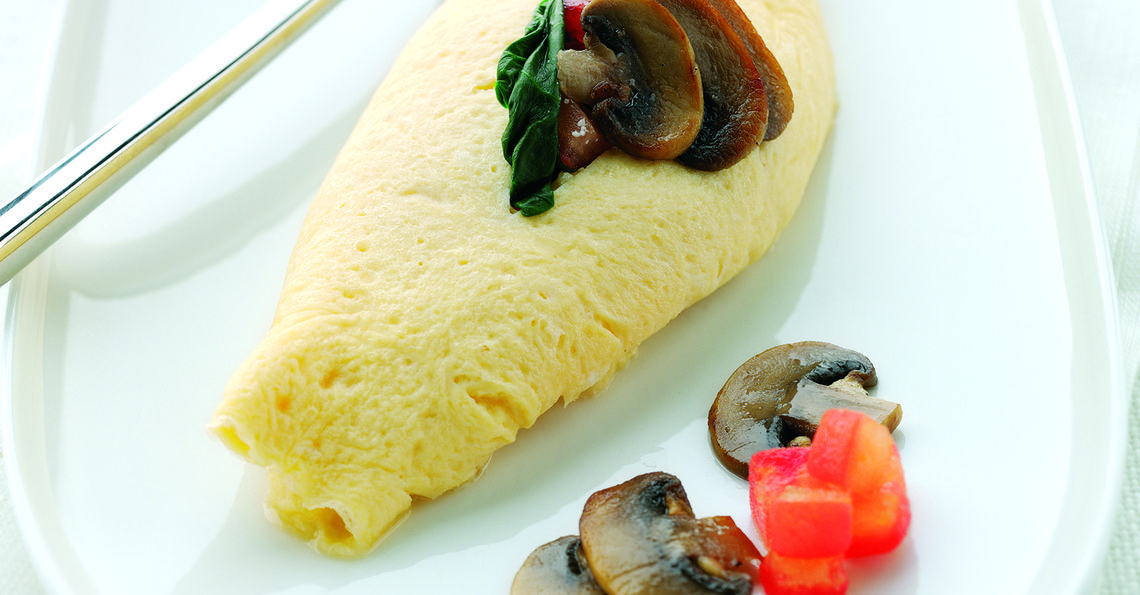 Serves: 1
Prep: 5 mins
Cook: 3 mins
An omelette is a wonderful use for three fresh eggs and can be filled with your favourite ingredients, great as a healthy breakfast or light lunch, and a great skill challenge too! Making an omelette is a quick process – so they are great when time is short, remember with this egg dish 'practice makes perfect'.
Ingredients
3 large British Lion eggs
Salt and pepper
A little butter
Favourite fillings could be:
Wilted spinach and toasted pine nuts
Ham and cheese
Mushroom and tomato
Method
Break three eggs into a bowl, season with salt and pepper and whisk with a fork until all the white and yolk are combined well.
Heat your frying pan until quite hot and add (10g) knob of butter, swirl around to grease the pan.
Pour the whisked egg into the pan and as the egg begins to set around the edge (about 10 seconds) use a fork in a stirring motion to fold the cooked egg into the centre to allow the egg to cook evenly, moving the pan with your other hand. Once almost set, stop stirring and allow it to form over a gentle heat for a few seconds.
Release the edges of the omelette from the pan with the fork and lifting the pan up right away from you, shake the omelette into the edge of the pan to form a pocket to place your filling. Fold in the two edges to form a 'crescent shape' enclosing the filling in the centre. Turn out onto a warm plate.
Click on the stars to rate this recipe: