Easy omelette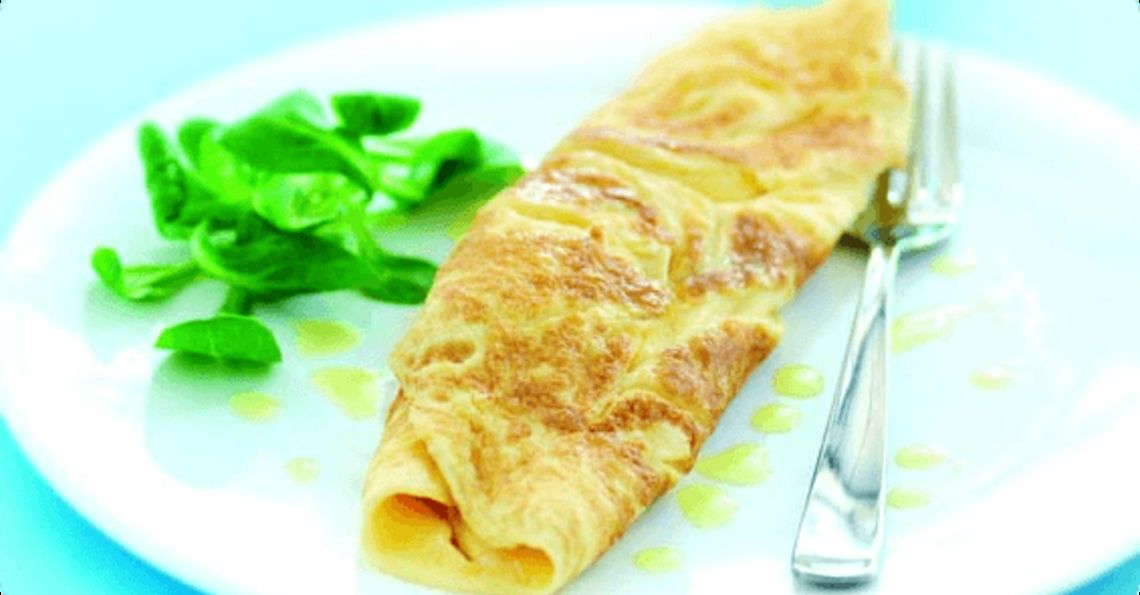 Serves: 1
Prep: 1 mins
Cook: 2 mins
A quick, easy omelette recipe. All you need are eggs, butter, water and some salt or pepper and you're ready to cook!
Ingredients
3 large British Lion eggs
1 tablespoon water
Salt/pepper
Knob unsalted butter
Method
Beat the eggs and water together
Heat the pan and add the butter. When foaming, add eggs and lightly whisk with a fork.
Season the mix, continuing to whisk until almost set but still wet.
Tilt pan slightly to help fold omelette in half.
Slide onto a plate. Nothing else is needed.
Click on the stars to rate this recipe: